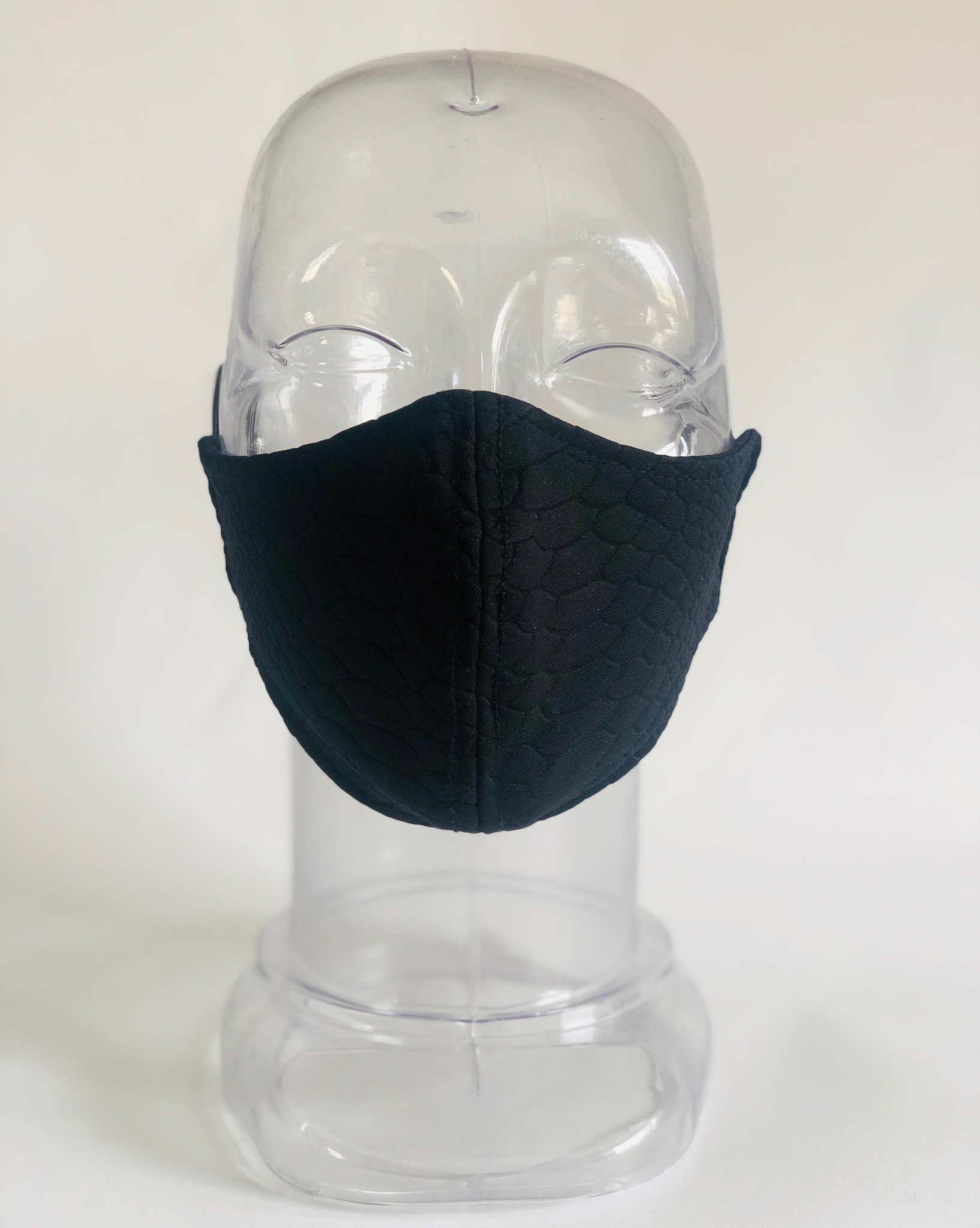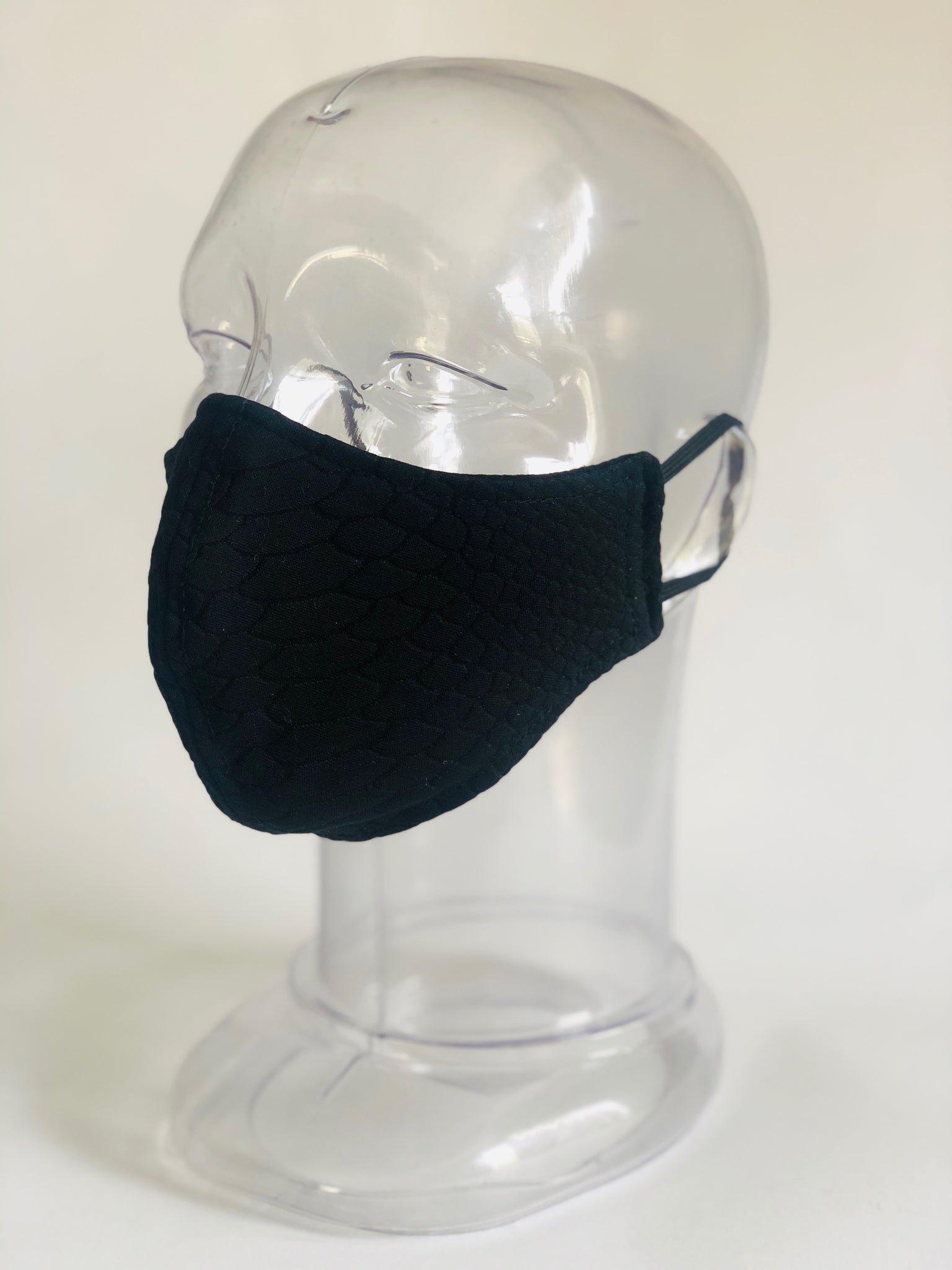 Viper Mask
Viper mask: Black 3D snake print ponte mask, with elastic bands on the side.. 
Handmade face masks.
Content: Double layered Ponte (90% Polyester, 5% Rayon, 5% Spandex) fused with interfacing. 100% Cotton fabric used as middle filter layer.
Soft, stretchy elastic that are easy behind ears. Hand washable and reusable. Covers nose, mouth and side of face.
DAILY FACE COVER/MASK: This fabric face cover serves as a barrier and helps stop the spread of disease.  
Due to the safety regulations in accordance with the federal and state guidelines, to prevent the spread of COVID-19 and for the safety of our costumers all masks are non-refundable and we will not be accepting returns at this time.